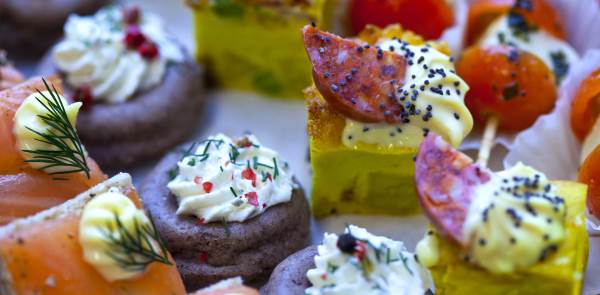 What Is Your Favorite Word?
Welcome to my introductory blog post! A journey of a 1,000 blogs has to start somewhere. This is my first step on that journey. I hope you will find these posts to be filled with themes you can personally and practically connect with in your relationship with God.
Do you have a favorite word? I do (besides "Jesus" of course; He is my ultimate favorite word because He is the word of all words).
My favorite word in the English language is the word, "BUFFET."
Whenever I see that word, I get super excited! It's a buffet! WooHoo! My wife and my kids know that this is my favorite word. That word changes everything when it comes to food.
"Dad, it's a BUFFET!" My kids love to watch my reaction when they announce this word. I suddenly turn into a carnivore with no culinary limits, and tend to make an absolute fool of myself within minutes.
Let's be honest. As a man, my stomach is top priority to my daily existence.
So the images that the word, "buffet" conjure up instantly bring me great joy. Don't ever come between my stomach and a buffet. You will not like what happens if you try and stop me!
Why do I love this word? Well, the choices are limitless! All the food groups are represented, and when I want a "balance" of nutrients on that day I might try them all. Other days, (especially if my wife is not looking), I can ignore the "healthy" stuff and load up on all the "good" stuff! I love variety. I love to eat all I can and then go back for more.
So in the next 1,000 blogs, my aim is to create a kind of "spiritual buffet" for you as the reader. I will place in front of your eyes a wide variety of choices. Some will be "appetizers" of personal history and stories about my relationship with God. Others will be "main courses" of deeper Christian thought. And some will be sumptuous desserts that tend to exist just to, "keep God in the conversation."
All of them will combine PRACTICAL thoughts and illustrations, including looking at current events around the world and interacting with those events based upon scriptural truths, and current happenings in my life and my family.
Now you know my favorite word.
Let me also share my favorite word in THE WORD.
I'll bet each of you has a favorite Scripture. I do too. My favorite is from John's gospel, chapter 10. Here it is,
"I came that they might have life, and might have it abundantly" (John 10:10b).
So simple, Jesus! Jesus = life! Heavenly life! A champion's life! Eternal life pulsating in the Spirit! The best definition for that word, "life" that I have found goes like this:
LIFE AS GOD HIMSELF KNOWS IT.
So that's the secret! He is seeking to pour out a daily life in the Holy Spirit that He is Himself experiencing: a whole new level of life.
So as I begin this blog, it is my prayer that you will catch some of my personal excitement to be living a life full of the life of Jesus Christ! That you will catch my enthusiasm for Jesus and all that He is personally teaching me as He walks with me through my own struggles of faith, failures, and daily trials of real life.
He came that you might have "LIFE as HE knows it" and that life actually starts now, today, and then follows you into eternity.
I hope you will subscribe to these blogs and find the same excitement for Jesus revealed in them that I feel in my stomach, every time I hear my favorite word spoken.
Did somebody just say, "BUFFET!"?
Let's get the conversation going together. Do you have a favorite scripture? Share it with all of us!
https://borntoblaze.com/wp-content/uploads/photodune-10423317-buffet-m.jpg
295
600
Carl W. Anderson
https://borntoblaze.com/wp-content/uploads/2015/05/BtoBLogo-Web-125-matt.png
Carl W. Anderson
2015-07-28 23:45:08
2015-08-22 09:49:13
What Is Your Favorite Word?