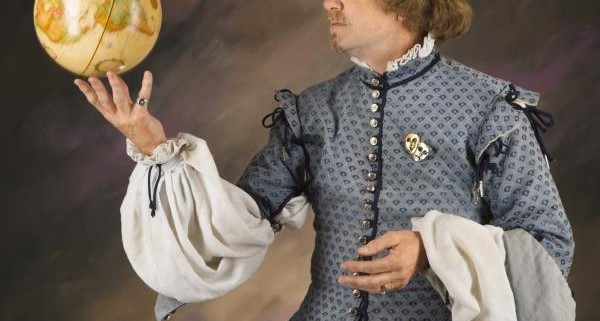 Is Your Prayer Life a Monologue or a Dialogue?
Welcome to my second blog post on the subject of prayer as a dialogue with God.
For some, this may be a challenging thought!
I must confess that it's taken me many years of walking with God as a Christian to become comfortable with a prayer life that dares to listen to the Almighty. I was raised in a traditional Lutheran church setting. The evangelical community around me prayed, but nobody seemed to be listening on the other end of their prayers. That was my impression. We prayed as a family at every meal. The prayers we prayed were memorized and short. "God is great. God is good. Let us thank Him for our food, Amen!"
It was the perfect "monologue prayer." William Shakespeare himself would be proud. All I was missing was an English accent!
Easy. No need to expect God Himself to answer that prayer. I'm sure He appreciated hearing how thankful we were to eat that day, but I never even considered the idea that, in these and other prayers we prayed, perhaps He would TALK BACK to me in prayer (if I was willing to listen).
In the ancient world, approaching God in dialogue and praying to Him, while also expecting Him to speak and communicate back, was virtually unheard of. Genesis of course is the place to start. After the Fall (the sin and disobedience of Adam and Eve in the Garden of Eden), we find very few instances of God initiating dialogue with man. Abraham is a prime example of how rare it was for God to speak to man (you can read Genesis 18 and find a record of a most incredible dialogue between Abraham and God).
Thousands of years of history pass by until the Son of God Himself, Jesus Christ, would enter the scene of world history and recreate God's heart of relationship with us. He opened up the lines of communication! Heaven itself thundered with the voice of the Father, who declared, "This is My beloved Son in whom I am well-pleased. Listen to Him!" (Luke 4:22 & Matthew 17:5). On the cross, Jesus became the final blood sacrifice for mankind, and poured out His life as an offering of love. He restored man and woman to relationship again with Father.
As a Christian, you have the unique privilege to call God, "FATHER," just as Jesus did. You can expect that as you call out in prayer, He will answer you in one of a number of ways, out of His own love for you, personally. Jesus showed us how to pray and receive His love. His own prayer life was a moment-by-moment dialogue with the Father, and they walked closely, like Abraham once had.
It's time to transform your prayer life from a monologue to a dialogue!
The greatest need of this desperate hour is to hear from God: for ourselves. Don't rely on others to hear from God for you. You must develop a listening ear and a heart that is ever seeking to share an ongoing dialogue with your Father.
I invite you to lay down your "prayer monologue" and stop "doing Shakespeare" every time you approach God! Talk with God like Abraham did. Listen to Father like Jesus did. Dare to listen as He desires to speak back to you!
Here are 2 keys to get you started, and 4 simple ways to open your dialogue with God:
EXPECT HIM TO SPEAK (BY FAITH) CLEARLY: "Anyone who wants to approach God must believe both that He exists and that He cares enough to respond to those who seek him" (Hebrews 11:6b, The Message Translation).
TAKE TIME TO LISTEN: "And your ears will hear a word behind you, 'This is the way, walk in it'" (Isaiah 30:21).
4 SIMPLE WAYS TO DIALOGUE WITH GOD: God initiates communication with you in many creative ways; in fact, in the Book of Acts there are at least 10. Here are just 4, and I invite you to open your heart to all of them on a regular basis.
(1) He dialogues with you through His Living Word.
(2) He speaks in the "still, small voice" of your inner spirit.
(3) He communicates through other people to you.
(4) He leads you through dreams and visions.
So, are you ready to listen to God by faith today & transform your prayer life from a monologue into a dialogue with Him?
Visit our Official Love Speaks Website to learn even more! https://www.lovespeaks.today/
https://borntoblaze.com/wp-content/uploads/photodune-422631-shakespeare-with-globe-m.jpg
518
600
Carl W. Anderson
https://borntoblaze.com/wp-content/uploads/2015/05/BtoBLogo-Web-125-matt.png
Carl W. Anderson
2015-08-13 15:29:57
2018-10-23 13:24:30
Is Your Prayer Life a Monologue or a Dialogue?