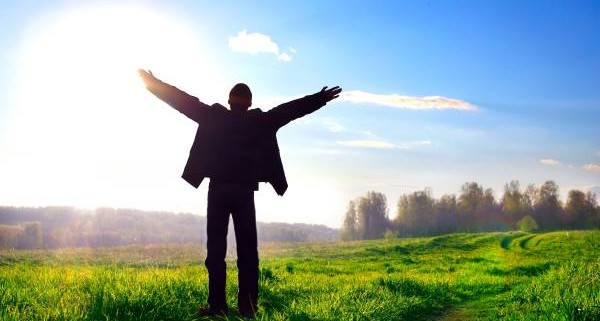 Why Did Jesus Heal the Sick?
AN ANSWER FROM THE PAST AGE
God's design for your body was initially perfect. There was no sickness/disease, sin, or death in the Garden of Eden. Adam and Eve both sinned and fell short of the glory of God. Decay and death entered creation, affecting all the created order including our body.
Enter God and His faithfulness to His followers. He provides healing for sick bodies in the wilderness for Israel (every healing then a "sign" of the eternal promise of a redeemed creation). He even reveals a portion of His glorious nature for healing, calling Himself the title, "I AM THE LORD YOUR HEALER" (see Exodus 15: 22-26 for further study).
Hundreds of years later, the people rebel, sickness and disease take over, and the promise of His healing seems lost. Enter Isaiah! His promise is music to our ears! Deliverance is coming in the promise of the Messiah.
"Encourage the exhausted, and strengthen the feeble! The eyes of the blind will be opened, and the ears of the deaf will be unstopped. Then the lame will leap like a deer, and the tongue of the dumb will shout for joy. For waters will break forth in the wilderness, and streams in the desert" (Isaiah 35: 3, 5-6).
So healing is coming! Literal eyes will be opened! Literal ears will hear! Literal lame will walk again! And all are the signs of the promise of restoration of all creation.
AN ANSWER FROM THE PRESENT AGE
Jesus, claiming to be the MESSIAH who, as promised, would begin the restoration process of His own created order, does it. He preaches and then offers one of the signs that His word is true: the sign of healing the sick. Sickness is "death in process" and was not a part of the original plan, and certainly is not part of the future plan. It is an enemy and must be destroyed.
So He set about doing the initial work of breaking the three-fold curse from Adam and Eve in the Garden: sin, sickness, & death. All three are part of the curse, and in His ministry, He began the reversal of these curses in all 3 areas. He forgave sin, He healed sickness, and He raised the dead.
And even more startling: He commands His followers to continue this ministry until His return, in His name and for His glory! Forgive people their offences in His name, and receive daily forgiveness yourself. Heal the sick. And raise the dead too, while you are at it. All in His name, of course!
So Jesus, through His followers, continues His own ministry, until He returns and there is no more need for it.
Thus He commands all who will follow Him to follow in His footsteps and keep on with healing the sick:
"And these signs will accompany those who have believed (that command from Jesus still remains in effect), they will lay hands on the sick, and they will recover" (Mark 16: 17a & 18b).
AN ANSWER FROM THE AGE TO COME
Every healing that Jesus did (and still continues to do) is a kind of "foreshadowing" of the future coming Kingdom, a realm which contains no sickness or disease and is shown to us briefly in the closing visions of Revelation,
"And on either side of the river was the tree of life, bearing twelve kinds of fruit, yielding its fruit every month (continuously!); and the leaves of the tree were for the HEALING of the nations" (Revelation 22:2b).
IN CONCLUSION, AN IRISH TESTIMONY
On one of my earliest missionary endeavors, God sent me to Ireland. While there, I was invited to pray for people in a youth service on a sprawling country estate. A young girl, about the age of 8, came up holding her mother's hand. She told me, "She cannot hear. She was born completely deaf in one ear, and only partly able to hear in the other. Can you pray for her?"
I looked to heaven. Surely the God who created hearing can re-create that blessing for this young child?
I reached out my hands in faith, and only had time to lightly touch her one ear. I prayed out the words, "IN THE NAME OF JESUS" and she fell instantly to the grass. When she looked up from the ground, her countenance changed and she began to weep.
She shared that when she landed on the grass under the power of God, her deaf ear opened up instantly, and her other ear was healed almost fully. For the first time in her life, she could hear the worship music, and wept because now she could fully worship the LORD with her hearing restored!
So then I started crying! I tear up when I think of it.
Jesus stepped in. I did not heal this girl. HE did it. For His glory.
Isaiah was right, "the ears of the deaf will be opened."
A sign of His glory now. A future sign, too: that in eternity with Him, we will all hear and participate in the worship together. The curse of sickness forever broken, and the leaves of the Tree of Life, next to the river of life, eternally present for us.
And that's why Jesus healed the sick. Amen.
Feel free to join this conversation and post your own thoughts or testimonies.
***Would you like to receive our Monthly Devotional e-Letter via email and be encouraged by future posts like this? We welcome you to join thousands of others, and offer you our new e-Book, "Encountering God in His Living Word" as a free gift when you register.
Simply visit our website & fill in your name & email.
https://borntoblaze.com/wp-content/uploads/Home-donate-page-photodune-3579967-happy-man-l.jpg
360
600
Carl
https://borntoblaze.com/wp-content/uploads/2015/05/BtoBLogo-Web-125-matt.png
Carl
2015-10-17 17:10:32
2015-10-17 17:10:32
Why Did Jesus Heal the Sick?